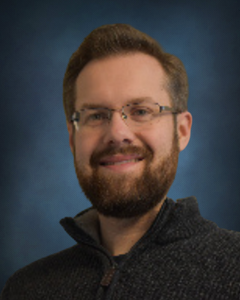 Frederick "eric" Cline, MA, LCPC
The path of life is a long and unpredictable ride where one encounters peeks of joy and valleys of pain. Walking this path is a universal experience but what you encounter along the way and how you integrate these experiences into your identity is what makes you unique. Having a trusted person to walk alongside you, to help navigate your path, and offer you a hand up out of the valleys can make the difference in taking control of your happiness and future. 
 
Eric's counseling style is warm, empathic, and engaging. He believes in treating everyone with respect, sensitivity, and compassion. He recognizes the vital necessity to honor a person's space to allow for the fullness of their expression of identity, without fear of judgment or rejection. Eric cultivates such a space in his therapeutic practice where profoundly personal and intimate issues find a safe place to be explored and understood. 
 
Eric has been practicing psychotherapy for 6 years, working with diverse and vulnerable groups in complicated circumstances. His career path has afforded him the opportunity to work directly with a wide variety of individuals whose struggles range from mood disorders, intellectual/developmental disabilities, homelessness, catastrophic physical health, anxiety and trauma.  These experiences have informed and guided Eric's unique approach and expertise in helping clients find optimism and motivation when feeling overwhelmed by life. 
 
Eric utilizes Acceptance and Commitment Therapy; an integrative approach that explores the dynamics of thoughts, behaviors, emotions, values, avoidances, and existential belonging. With kindness and honoring individuality and freedom, Eric collaborates with each person to explore their highest and lowest places while walking with them in their journey. Eric focuses on engaging in depth work including identity formation and existential fears, as well as managing personality distress, mood instability, trauma, and psychosis. He looks forward to helping you challenge negative perceptions of self and create opportunity for growth and change.