Affective Counseling and Kavita Bosamiya invites you to join our upcoming group . . . . .
Pranayama and Dhyana-The Eastern Practice of Breathwork and Meditation: Transform Anxiety into Serenity
Over the past decade, Yoga has experienced a remarkable surge in popularity in the US, with its numerous benefits gaining widespread recognition. Most of us tend to associate Yoga with physical postures (Asanas), but there's so much more to explore. Beyond Asanas lies Pranayama (Breathing) and Dhyana (Meditation), two pillars of Yoga that hold the key to unlocking a world of physical, mental, and emotional well-being.
Research and the experiences of seasoned practitioners have unveiled the remarkable effects of Pranayama and dhyana on anxiety and mood regulation. Imagine having the tools to stabilize your emotional state, reduce stress, boost your immune system, and enhance your mental clarity—all through the power of your breath!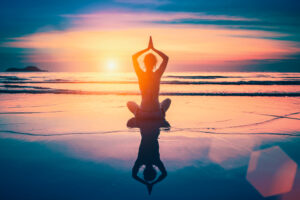 Day and Time: Every Tuesday at 7:00 pm – 8:00 pm (Weekly)
Venue: Affective Counseling
111 Lions Dr., Ste 201


Barrington, IL 60010

Dates: October 24

th

– December 13

th

(once a week)

Insurances accepted: BCBS, Aetna, Cigna, Northshore HMO

Self-pay rate: $50/session
This will be closed group with limited seating. If interested, please reach out to Heidi Caminiti at:
[email protected] or 224-655-2655 x 4
Contact Us Today to Schedule Your First Appointment!