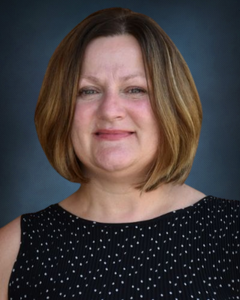 Life is composed of constant change and transition. Good or bad, change can breed stress and evoke strong and conflicting emotions. It is sometimes difficult to recognize how these stressful or overwhelming transitions can facilitate personal growth. But, if we are able to face these intimidating transitions as opportunities for self-reflection and reorientation, the fear of the unknown can change to exploration of the unknown. Depression, anxiety, and self-doubt are triggered when an individual gets stuck in these life changes; wanting to hold on to how life has been, instead of thinking about how life can be.
 
Krystyna is an experienced clinician who is passionate about creating a safe and empathetic environment, which allows her clients to enter into a collaborative and goal-focused relationship. Using humor, positive encouragement and strength-based approaches, she assists her clients in reaching their best potential. Krystyna believes that the key to finding balance in life lies in one's ability to look at every exit as being an entrance to something new.
 
Krystyna has provided counseling in the Chicagoland area for over 10 years. She has worked in multiple clinical settings, including; community mental health, residential facilities, inpatient facilities and private practice. These experiences have afforded her the opportunity to work with couples, families, individuals and adolescents. Krystyna uses multiple researched-based techniques, including cognitive behavioral therapy (CBT), short-term problem-centered counseling, and acceptance and commitment therapy (ACT) to assist her clients in identifying and over-coming core issues. Krystyna's experience with diverse clients across multiple settings has taught her how important it is to tailor her approach to meet the unique circumstances and backgrounds of each client. 
 
Krystyna is described by her clients as warm, patient, and encouraging, while still being able to hold her clients accountable in meeting their personal goals. She believes that every human encounter starts with meeting of the minds, but in order to grow a relationship and develop trust and rapport, understanding and acceptance of one's own others uniqueness is essential.  Finding a skilled professional who can provide nurturing and nonjudgmental feedback during challenging times is an essential element for gaining forward momentum.  Krystyna endeavors to create this type of relationship with all of her clients and looks forward to helping you on your journey of inner discovery and self-growth.