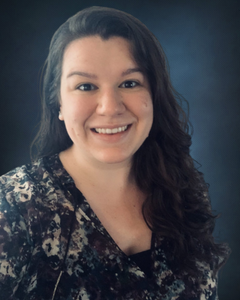 The unpredictability of life can lead us to unexpected highs and lows, joys and disappointments, progression or regression. The more challenging parts of life afford us the opportunity for growth and can make the positive moments in life that much more meaningful. Life challenges, however, do not guarantee growth and can instead lead to feelings of overwhelm, loss of direction or loss identity. In these circumstances, symptoms of anxiety, depression, anger or unproductive life choices can take hold, making us feel powerless, unmotivated and stuck.  In these uncertain and challenging times, having someone to walk alongside you in order to uncover the opportunity for positive change, identify personal strengths and to get "unstuck" can make all the difference.
 
Megan is a social worker and therapist with a commitment to using a strength-based and empowerment approach in helping her clients meet their individual goals. Megan is sensitive to the impact of social pressures, culture, environment and personal experiences in her client's development of self-expectations and identity. Recognizing the uniqueness of each of her clients, Megan uses a collaborative approach to help understand her client's world views, identify and build on past successes and establish a tangible plan to move forward.
 
Coming from an integrative theoretical perspective, Megan focuses on using Cognitive Behavioral Therapy (CBT) and mindfulness techniques as interventions to help her clients move past personal obstacles. CBT techniques assist clients in challenging and reframing negative thought patterns and counter-productive behaviors.  Mindfulness, a technique born from Dialectical Behavioral Therapy (DBT), encourages clients to focus on the here and now, increasing present awareness and how we interact with our environment and ultimately slowing down and changing automatic responses.
 
Over her career, Megan has had the opportunity to work with clients experiencing anxiety, depression, chronic and acute illness, caregiver stress and burnout, life transitions, grief/loss and dementia. Megan works with families and individuals from adolescence through adulthood. She creates a non-judgmental, safe space for all of her clients to feel comfortable processing whatever personal concern they choose to address.  Valuing open communication, empathy and kindness, Megan looks forward to supporting you in your journey through self-exploration.